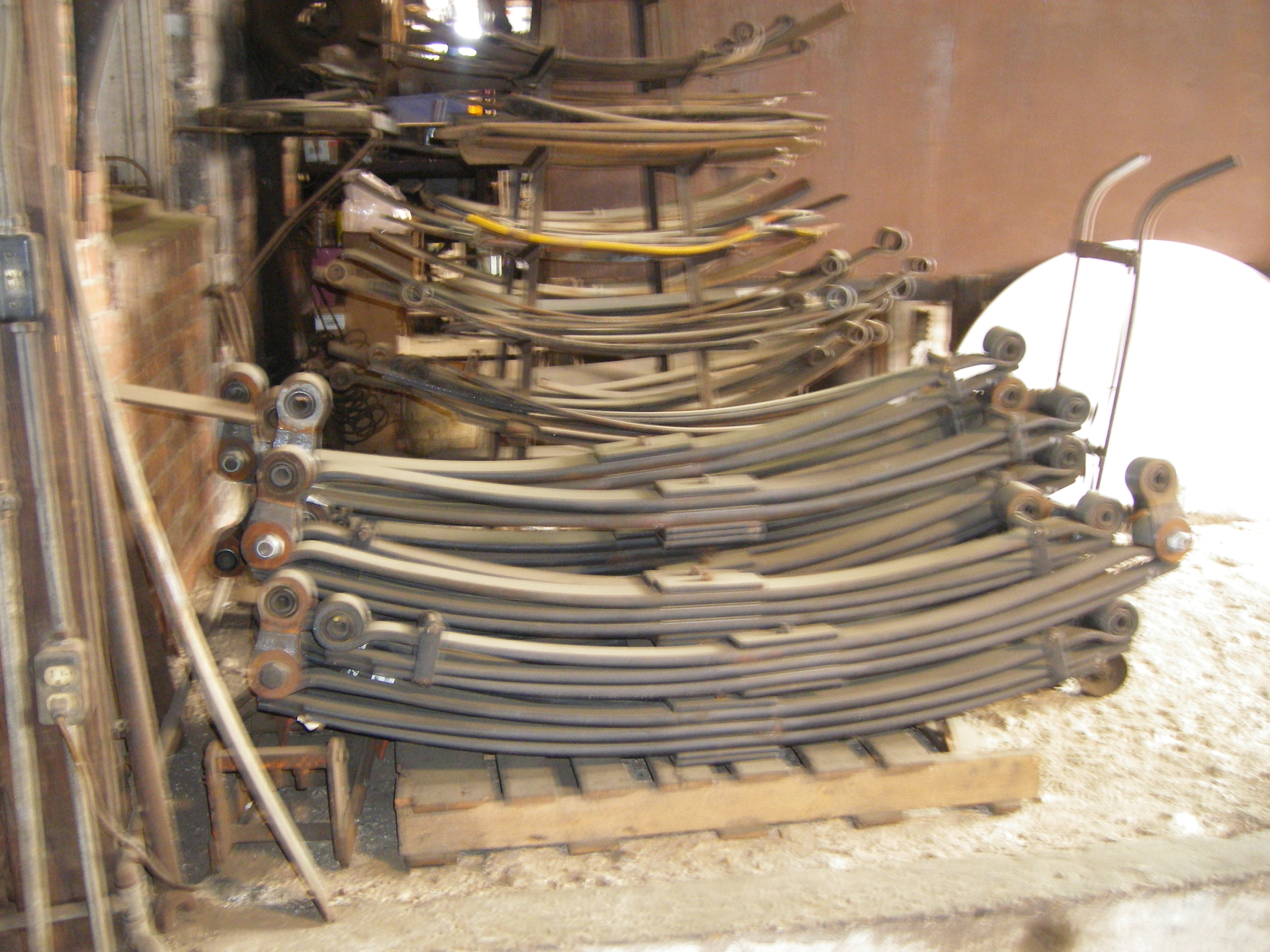 Leaf Springs

In the spring shop at Walkers, our speciality is adding extra or additional leafs to the rear leaf springs on all makes and models of pickup trucks and occasionally older passenger cars. We take a great deal of pride in the process by which we do this very important job. When a vehicle is over loaded, it can be dangerous and sometimes very unstable to drive.

First off, when an additional leaf is performed correctly, the payload will increase by as much as 1000 lbs. At Walkers, we don't do the 'one size fits all' add a leaf. We start by removing the spring assemblies completely from the truck. We take the springs apart and clean any rust, dirt, etc. Then we shape, punch, and add factory style insulators on each end of the new extra leaf. We then fit the leafs into the pack as a #2 leaf right under the top or main leaf.

Remember, longer is stronger. We also re-arch all the leafs including the extra one, this all to keep as close to a factory ride as possible, and most times even better. Then we reassemble the springs and paint them with our special leaf spring anti-rust coating. We then install the spring assemblies back onto your vehicle and you're ready to haul an extra 1000 lbs of payload! Call for a quote and let us turn that half ton of yours into a three-quarter ton or beyond.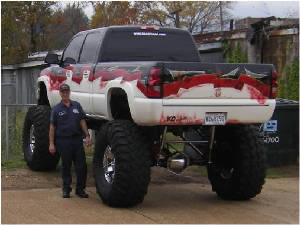 Hard to find springs of almost any type

Boat trailer, oilfield, and heavy trucks are no problem for the guys in the spring shop. Leaf spring work is essentially old fashion blacksmith work. We have the equipment to roll the bushing eyes on the end of the main leafs... or, replace those broken leafs, clips, bolts, etc. on obsolete or hard to find 'one-of-a-kind' leaf spring assemblies. We try really hard to turn all your spring needs around in one day when possible.